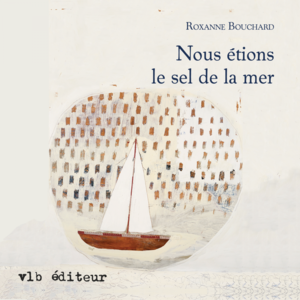 « C'est Vital. Ça a l'air qu'il a ramassé un cadavre dans ses filets. Il l'a dit dans sa radio. Tu veux qu'on t'en raconte, des histoires de marins ? Reste avec nous autres pis tu vas en voir, la p'tite ! »
Ce matin-là, Vital Bujold a repêché le corps d'une femme qui, jadis, avait viré le cœur des hommes à l'envers. En Gaspésie, la vérité se fait rare, surtout sur les quais de pêche. Les interrogatoires dérivent en placotages, les indices se dispersent sur la grève, les faits s'estompent dans la vague, et le sergent Moralès, enquêteur dans cette affaire, aurait bien besoin d'un double scotch.
Book details
Publisher

Language

Publication date

Page count

Theme
About the author
Roxanne Bouchard
Il y a une dizaine d'années, Roxanne Bouchard a décidé d'aller en mer. Elle a appris à faire de la voile, d'abord sur le Saint-Laurent, ensuite en Gaspésie. C'est là que des pêcheurs l'ont invitée à leur bord, pour lever les cages à homards et pour constater de visu que les levers de soleil sur Bonaventure ne mentent jamais. Nous étions le sel de la mer est son cinquième roman.
Reviews
No reviews have been written for this book.