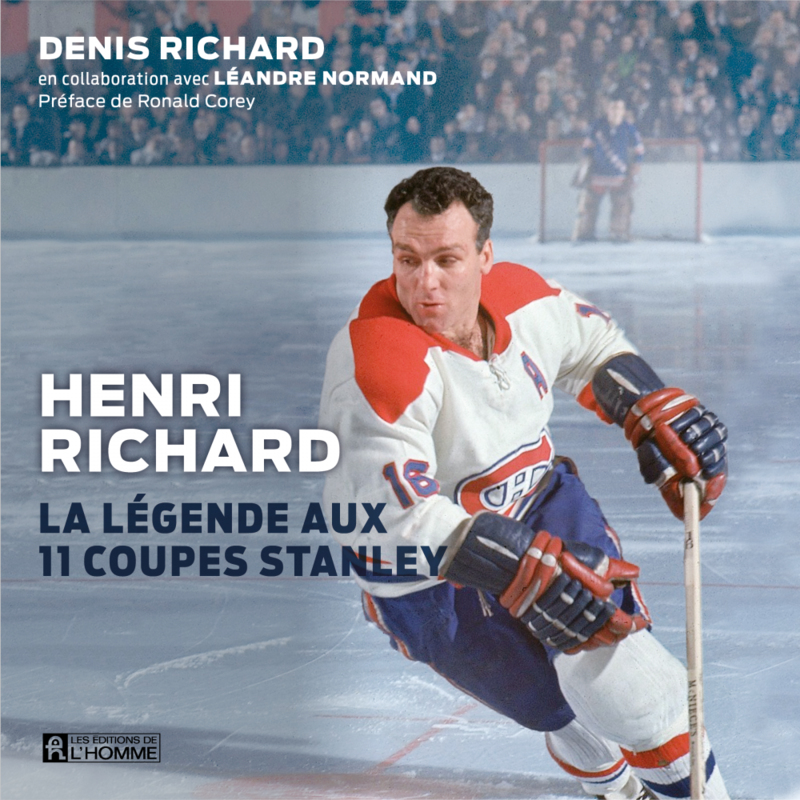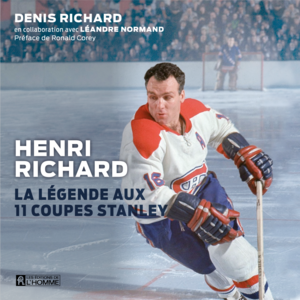 "Le célèbre numéro 16 du Canadien raconté par son fils
Fils du hockeyeur Henri Richard, Denis Richard, avec la collaboration de Léandre Normand, nous rappelle les exploits mais aussi les revers et les sautes d'humeur de son illustre père, le joueur le plus sous-estimé de l'histoire des Canadiens. Fougueux et déterminé, Henri a toujours mené son équipe par l'exemple plus que par la parole. Timide et renfermé, le « Pocket Rocket » a connu son lot d'heures glorieuses et d'autres plus difficiles aussi. Cette première biographie autorisée raconte ses 11 coupes Stanley, mais aussi ses débuts au hockey, son admiration pour son frère Maurice, sa rencontre à 6 ans avec la petite Lise qui allait devenir la femme de sa vie, ses trois bagarres dans un même match à Boston, son but controversé contre les Red Wings de Détroit lors du dernier match de la finale de 1966, sa sortie contre son entraîneur Al MacNeil lors de la finale de 1971, son attachement pour les jeunes et la longue maladie qui l'a emporté. Elle abonde aussi en témoignages de coéquipiers et d'amis. "
Book details
Publisher

Language

Publication date

Theme
About the author
Denis Richard
Denis Richard a connu les avantages et les inconvénients d'être le fils d'une légende du hockey – il avait 16 ans lorsque son père a pris sa retraite. Après avoir obtenu un baccalauréat en récréologie à l'Université du Québec à Trois-Rivières, il a travaillé pour la Ville de Laval pendant plus de 32 ans.
Léandre Normand
Léandre Normand est journaliste sportif, promoteur d'événements et auteur. Originaire de l'Abitibi, il a mis sur pied le Tour cycliste de l'Abitibi, fondé le Club des gauchers du Québec, et il assure depuis plus de 20 ans la promotion d'importants salons de collectionneurs. Il en est à son onzième livre.
Reviews
No reviews have been written for this book.